200hr Rasa Yoga Teacher Training at Pranify Yoga November 2023-February 2024
We invite you to join Greta Hill, along with an incredible line up of special guest teachers for a one-of-a-kind journey of transformation through yoga and the art of teaching. Be a part of Pranify Yoga's first-ever Yoga Teacher Training!
November 4th 2023 - February 25th, 2024 at Pranify Yoga!

Tuesdays (Online): 5:30-8:30pm
Saturdays (In Person): 11am-7pm
Sundays (In Person): 9am-5pm
WEEKENDS:
Nov 4-5
Nov 18-19
Dec 2-3
Dec 16-17
Jan 6-7
Jan 20-21
Feb 3-4
Feb 17-18
Feb 24-25
*dates & times subject to change
In this training we will study the deeper teachings of yoga, both physical & philosophical, to uncover the ways in which this tradition invites us to create more connection to ourselves, to each other and to Source energy. This program is designed to help you integrate the teachings of yoga together with your own embodied wisdom & lived experience to be more empowered as both a yoga practitioner and teacher. Step more fully into your authentic self, whether or not you wish to teach yoga.

Feeling the pull to understand the yoga practice on a deeper level?

Lock In your Early Bird Price by June 1st, 2023
EARLY BIRD PAY IN FULL
$3200
Includes $500 non-refundable deposit
EARLY BIRD PAYMENT PLAN
$3350
Pay in 5 installments due by June 1st, 2023
50% BIPOC scholarship available.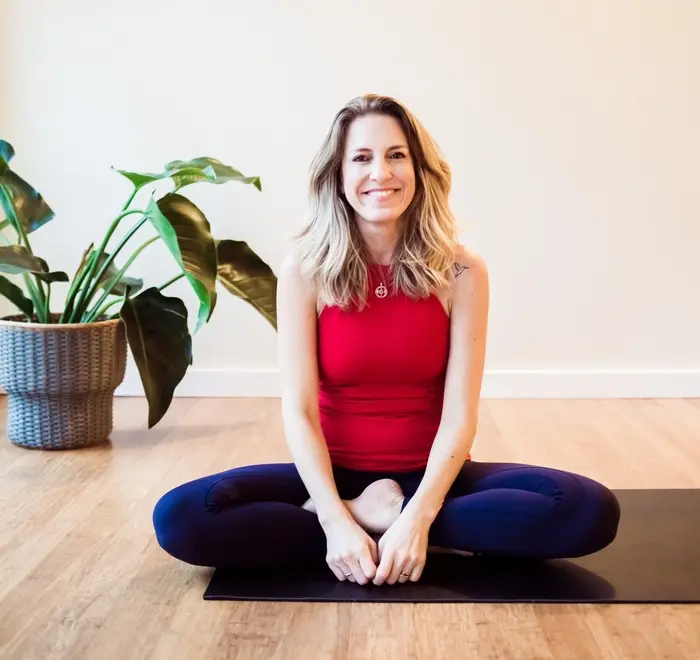 Pranify Mentorship Program
This program is for any human that has completed an initial 200 hour Yoga Teacher Training program and has a desire to teach yoga. It will be open to anyone who has completed a yoga teacher training in any lineage and desires to dive deeper into the art and skill of a yoga teacher. The 50 hour will focus on supporting the teacher individually through one on one feedback and development, self study and refining the techniques and best practices for teaching public classes.

Use this refinement in your teachings and/or as a prerequisite for all new teachers desiring to teach at Pranify Yoga.
Receive mentorship from Pranify Yoga teachers Kylie Sutton, Chelsea Murphy, Greta Hill, Anna Drotts, and Jane Howel.
Coming September 2023.